Falmouth Physical Therapy accepts most insurance plans, including Workers' Compensation claims and motor vehicle accidents, while our services are also available on a self-pay basis. Patients are encouraged to contact us first to determine if their insurance plan is accepted. We are in network with most major providers, such as:
Community Health Option
Martin's Point – Generations Advantage
Martin's Point – U.S.F.H.P.
Medicare
Triwest/Humana
United Health Plan
Worker's Compensation
Liability Insurance Carriers
While we participate in each of these insurances, we may not have been invited to your specific plan. We are out of network for Harvard and Cigna, though you may have still benefits. You should always contact your insurance carrier if you have questions. Please tell them that the NPI for our clinic is 1760-444-996 so they can reference our practice specifically.
PLEASE FOLLOW THESE INSTRUCTIONS BASED ON YOUR PATIENT STATUS.
YOU WILL NEED ACCESS TO A PRINTER.


If you are a new patient, please download and fill out the Welcome Packet PDF in Section One below. Then follow the link in Section Two to complete a questionnaire that most closely identifies your primary complaint and reason for visiting the office. Print and return all completed documents at your scheduled appointment. Alternative methods would be to mail or fax the forms to our office. Our fax number is 207-781-5077. With your confidentiality in mind, we are unable to receive emails with personal data.
If you are returning to our practice after more than two months and less than one year, please fill out the Returning Patient documents under Section One below. Then follow the link below in Section Two that identifies by your chief complaint. Complete and print all documents including the questionnaire and return via mail, fax, or bring them to your appointment.
If you are unable to complete the paperwork, please arrive at least 15 minutes earlier to complete the paperwork at the office and to avoid a shortened appointment.
New Patient
Welcome Packet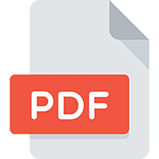 For all patients new and returning, which category below covers the area of the body you are primarily looking to treat at this physical therapy appointment?
Follow the link to complete a short Questionnaire and PRINT the results to bring to your appointment: