Falmouth Physical Therapy Associates
Helping you to increase your functional mobility and feel better...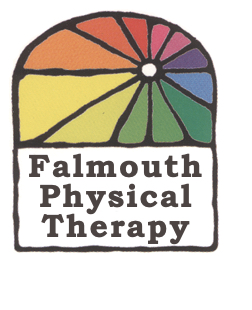 From your first encounter with our office staff to your discharge, you will find people who care about your well-being.  We focus on making every aspect of your time with us a pleasant one.  We will always be there to listen and answer questions about your ongoing physical therapy care or insurance coverage issues.  If you need specialized services, such as documentation for Workers Compensation or liabilities or expert witness services, we're here – for you.
At Falmouth Physical Therapy, our staff is dedicated to making your physical therapy services as effective and efficient as possible.  Because our therapists work four days per week, we are able to offer a variety of hours, from early morning to late evening.  Our office staff also work early morning to late evening so access to scheduling and billing is readily available.  We accept most insurances, including Medicare and Workers' Compensation, and we will file your claims for you.  We accept most major credit cards and medical benefit cards.
If you desire one-on-one based health care, where you see one therapist for 45-60 minutes for each treatment, then Falmouth Physical Therapy is the place to obtain your healthcare needs.  Once your doctor has indicated physical therapy is needed, call and schedule an appointment.  You won't regret the specialized treatment you receive.
Please feel free to call us at 207-781-2543 or with any questions you may have!
We've moved to 361 US Route One, Falmouth!
---